As we head into the second half of 2020, we are starting to see the makings of a housing market recovery. There was a steep dive down in closed sales in April and May, but a quick snap back in June. This trajectory illustrates a "V" shaped change from the beginning of the COVID-19 health crisis until now.
Nationally, sales are down year-to-date but they were up 21% from May to June, the largest month-over-month increase ever recorded by the National Association of Realtors. According to Matthew Gardner, Windermere's Chief Economist and sought after expert across the nation, he sees our position as a "glass half full" reality. He just released his updated 2020 housing market forecast and believes that sales will be down year-over-year, but that prices will be up!
He believes that the strongest influence on the reduction in sales is the lack of inventory, not lack of demand. In fact, inventory levels are the lowest they have been in two decades. Currently, national prices are up 3.5% year-over-year and he anticipates that prices will end the year up 4.3%. Currently in King County, prices are up 2% year-over-year and in Snohomish County 4% year-over-year.
Eight out of the last nine weeks of pending sales in King and Snohomish counties have outperformed the pending sales for the same weeks in 2019. Historically low interest rates are driving demand, as well as many people making big lifestyle moves due to remote working, the Millennials expanding their families, and Baby Boomers retiring.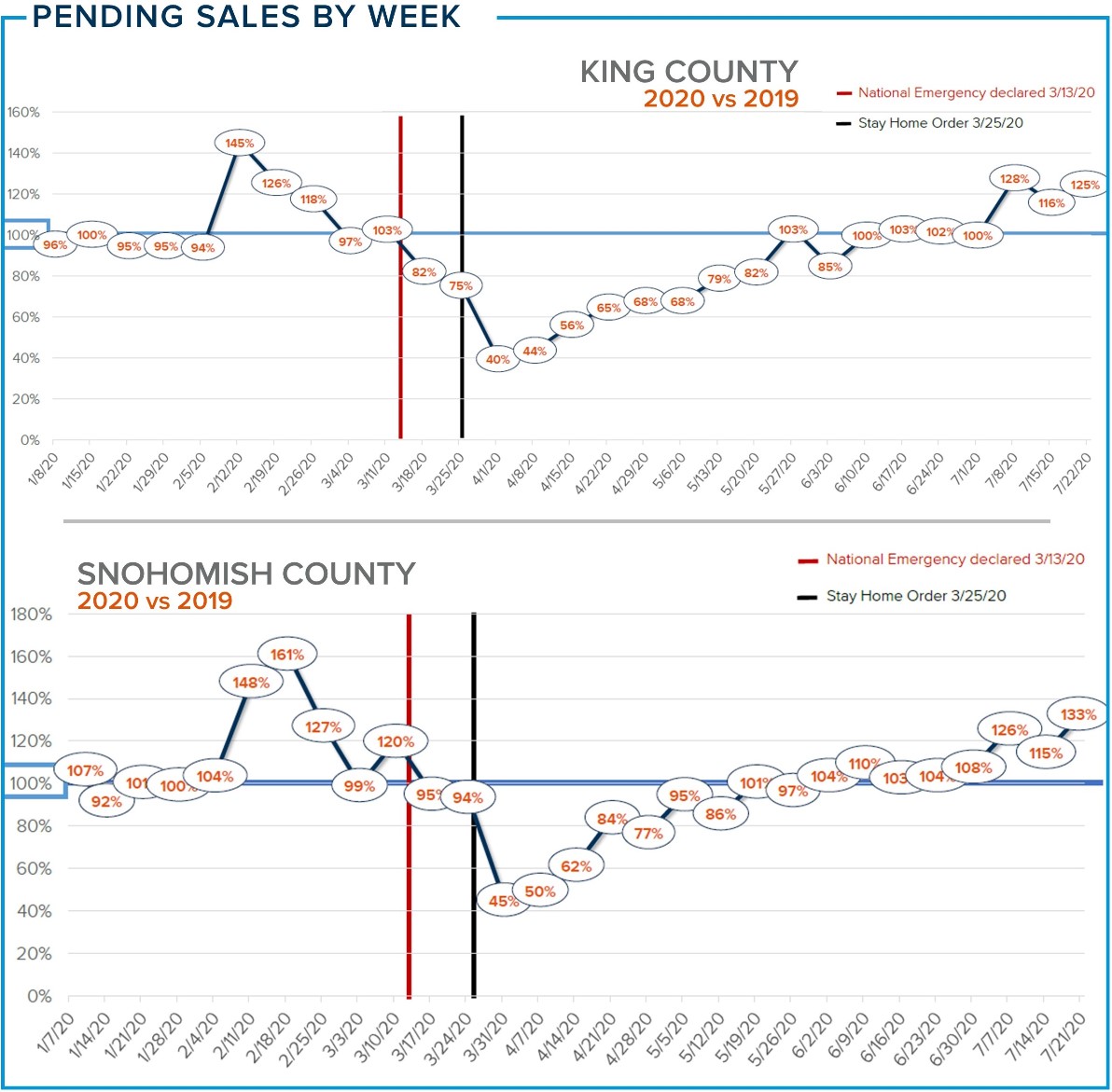 He does not anticipate a huge flood of foreclosures despite some of the noise out there. He believes the mortgage forbearance programs are providing great relief for those out of work and that this will enable those in need to hold on to their homes until their jobs return. The sizable equity position many homeowners are in across the country is also ensuring that fewer homes will be foreclosed upon.
Housing is performing very well despite the health crisis and it will be a key leading factor for the recovery of the economy overall. Unlike the 2008 Great Recession, housing is the cornerstone of economic fortitude right now. If you would like additional information or if you're curious how the market relates to your lifestyle and bottom line, please reach out. It is my goal to help keep my clients informed and empower strong decisions.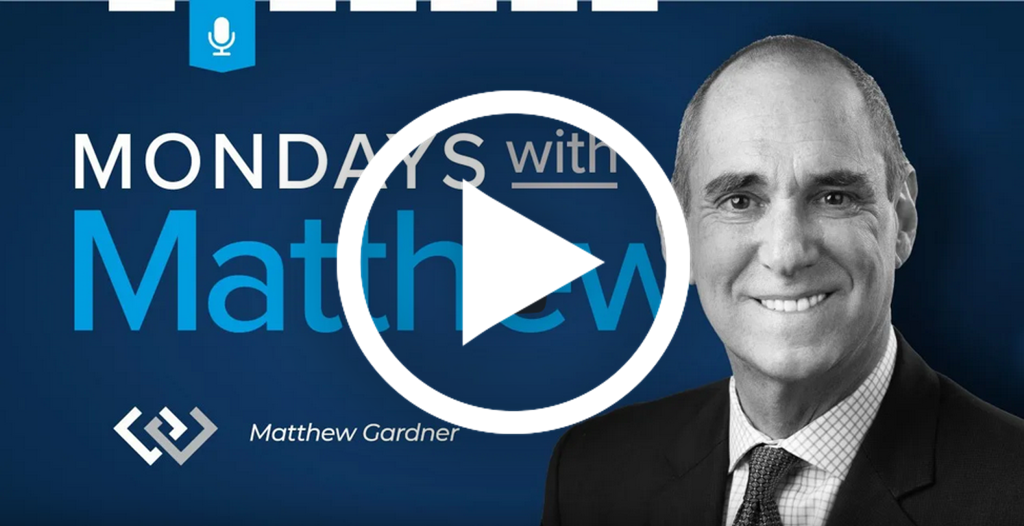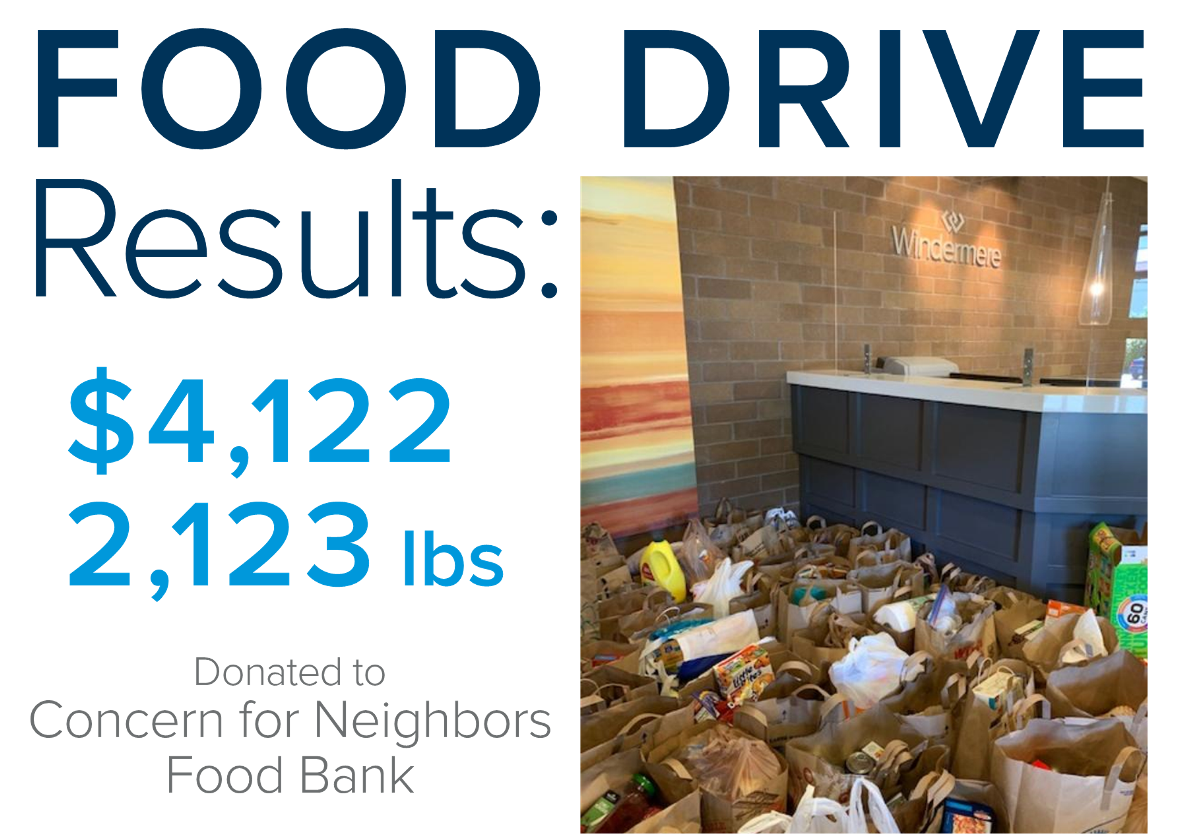 On July 18th our office managed to pull off our annual paper shredding event. We were able to follow the proper protocols and made it a no-contact event. Guests stayed in their cars and we unloaded their trunks and sent them safely on their way. It was a relief to be able to provide this service, as it has been a long-time tradition that provides a meaningful service.
Even better is we equally billed the event this year as a food drive. The results were heartwarming, outstanding, and successful. The generosity of our guests was overwhelming and impressive! Mike from Concern For Neighbors Food Bank was thrilled when he walked in and saw all the food piled up. He mentioned that actual food donations are very low this year due to the pandemic and that this would help greatly over the coming weeks. In addition to the 2,123 lbs of food we also collected $4,122 dollars! Mike and his team will use those funds to purchase food to provide to the community in need over the next several weeks.
If you'd like to donate, please visit their website (above) to see their COVID-19 schedule and how you can help.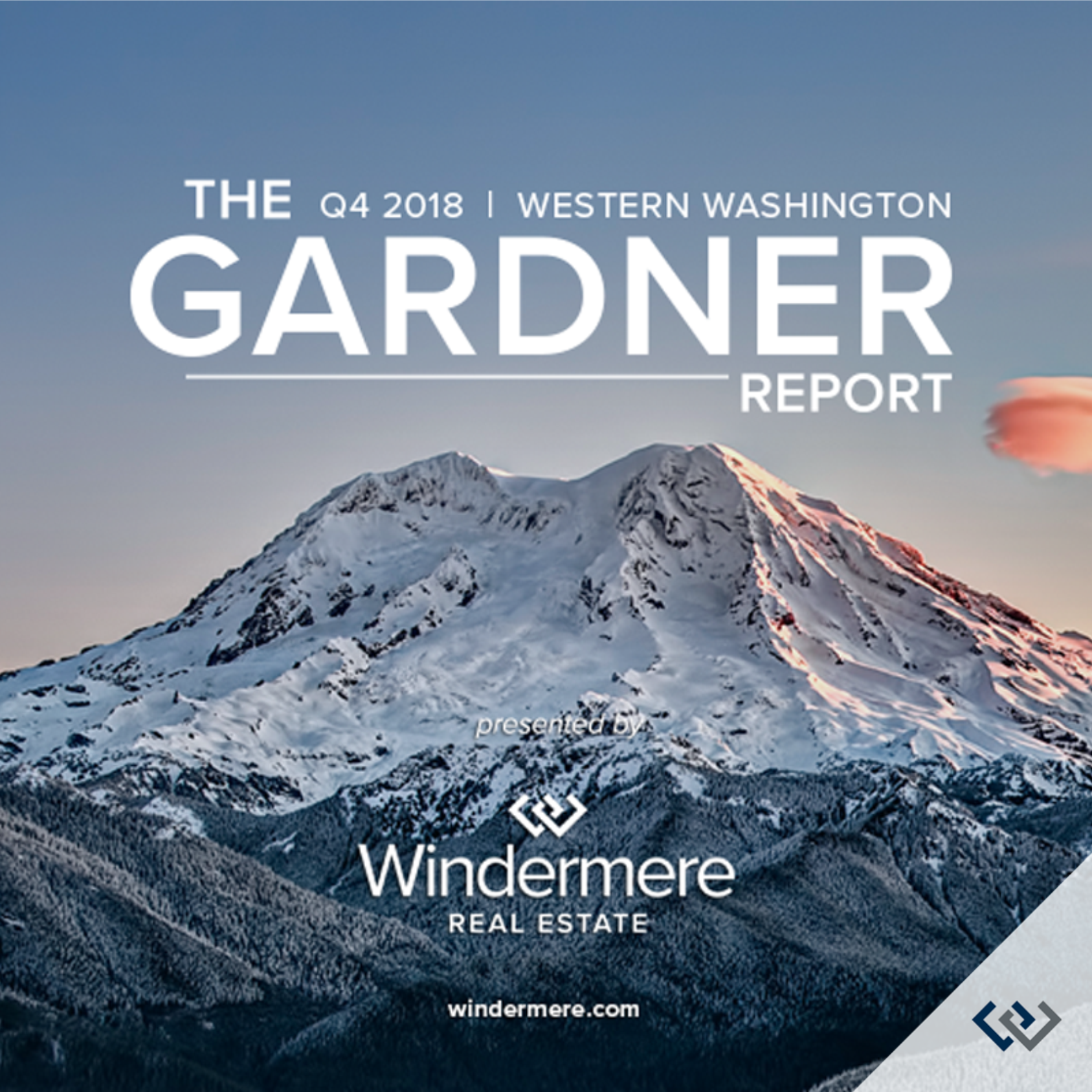 Click here to read more:  https://www.windermere.com/blogs/windermere/posts/western-washington-real-estate-market-update–17?fbclid=IwAR3Yx1vS4MMbJxJofglvNHHlj7XcyAdw1_fKR2MwZXyOyUASFo-4bAJ2zeM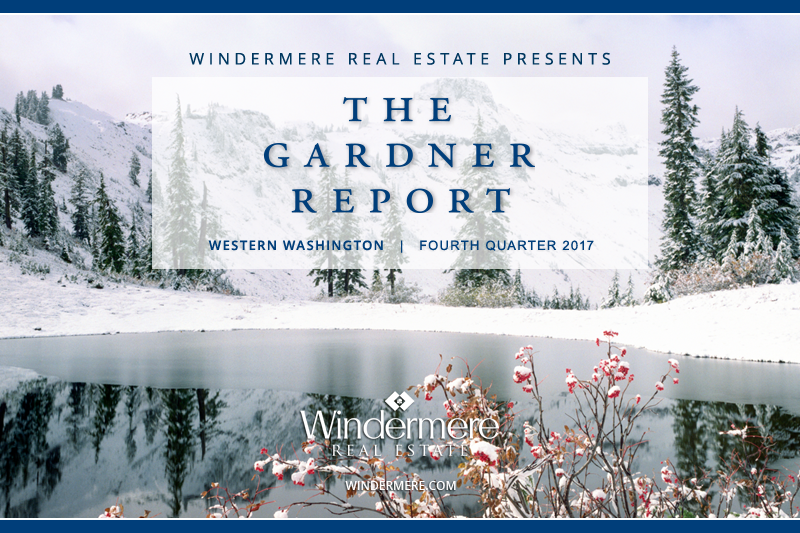 ECONOMIC OVERVIEW
The Washington State economy added 104,600 new jobs over the past 12 months. This impressive growth rate of 3.1% is well above the national rate of 1.4%. Interestingly, the slowdown we saw through most of the second half of the year reversed in the fall, and we actually saw more robust employment growth.
Growth continues to be broad-based, with expansion in all major job sectors other than aerospace due to a slowdown at Boeing.
With job creation, the state unemployment rate stands at 4.5%, essentially indicating that the state is close to full employment. Additionally, all counties contained within this report show unemployment rates below where they were a year ago.
I expect continued economic expansion in Washington State in 2018; however, we are likely to see a modest slowdown, which is to be expected at this stage in the business cycle.
HOME SALES ACTIVITY
There were 22,325 home sales during the final quarter of 2017. This is an increase of 3.7% over the same period in 2016.
Jefferson County saw sales rise the fastest relative to fourth quarter of 2016, with an impressive increase of 22.8%. Six other counties saw double-digit gains in sales. A lack of listings impacted King and Skagit Counties, where sales fell.
Housing inventory was down by 16.2% when compared to the fourth quarter of 2016, and down by 17.3% from last quarter. This isn't terribly surprising since we typically see a slowdown as we enter the winter months. Pending home sales rose by 4.1% over the third quarter of 2017, suggesting that closings in the first quarter of 2018 should be robust.
 The takeaway from this data is that listings remain at very low levels and, unfortunately, I don't expect to see substantial increases in 2018. The region is likely to remain somewhat starved for inventory for the foreseeable future.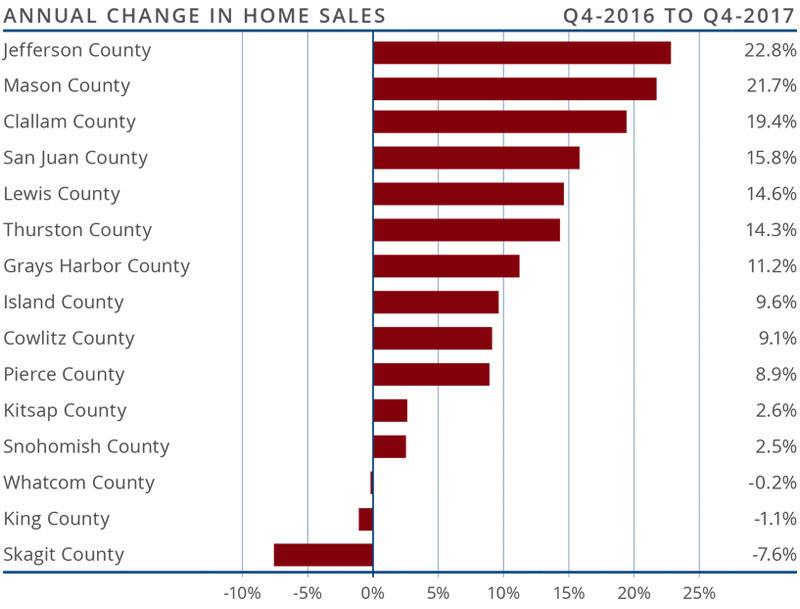 HOME PRICES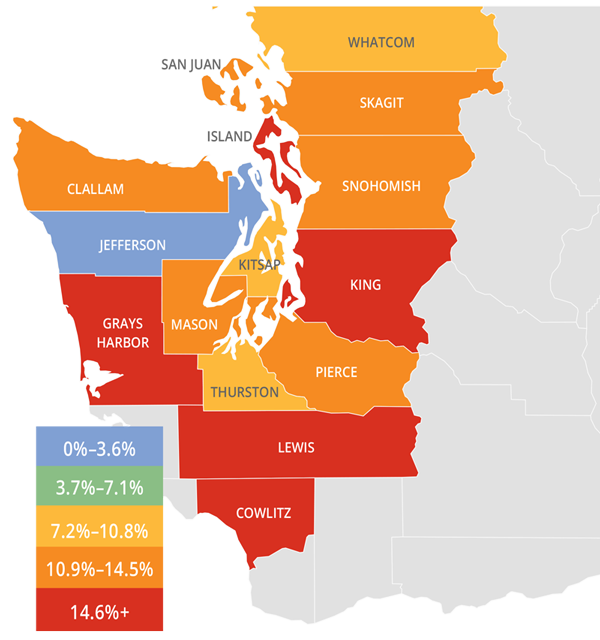 Because of low inventory in the fall of 2017, price growth was well above long-term averages across Western Washington. Year-over-year, average prices rose 12% to $466,726.
Economic vitality in the region is leading to a demand for housing that far exceeds supply. Given the relative lack of newly constructed homes—something that is unlikely to change any time soon—there will continue to be pressure on the resale market. This means home prices will rise at above-average rates in 2018.
Compared to the same period a year ago, price growth was most pronounced in Lewis County, where home prices were 18.8% higher than a year ago. Eleven additional counties experienced double-digit price growth as well.
Mortgage rates in the fourth quarter rose very modestly, but remained below the four percent barrier. Although I anticipate rates will rise in 2018, the pace will be modest. My current forecast predicts an average 30-year rate of 4.4% in 2018—still remarkably low when compared to historic averages.
DAYS ON MARKET
The average number of days it took to sell a home in the fourth quarter dropped by eight days, compared to the same quarter of 2016.
King County continues to be the tightest market in Western Washington, with homes taking an average of 21 days to sell. Every county in the region saw the length of time it took to sell a home either drop or remain static relative to the same period a year ago.
Last quarter, it took an average of 50 days to sell a home. This is down from 58 days in the fourth quarter of 2016, but up by 7 days from the third quarter of 2017.
As mentioned earlier in this report, I expect inventory levels to rise modestly, which should lead to an increase in the average time it takes to sell a house. That said, with homes selling in less than two months on average, the market is nowhere near balanced.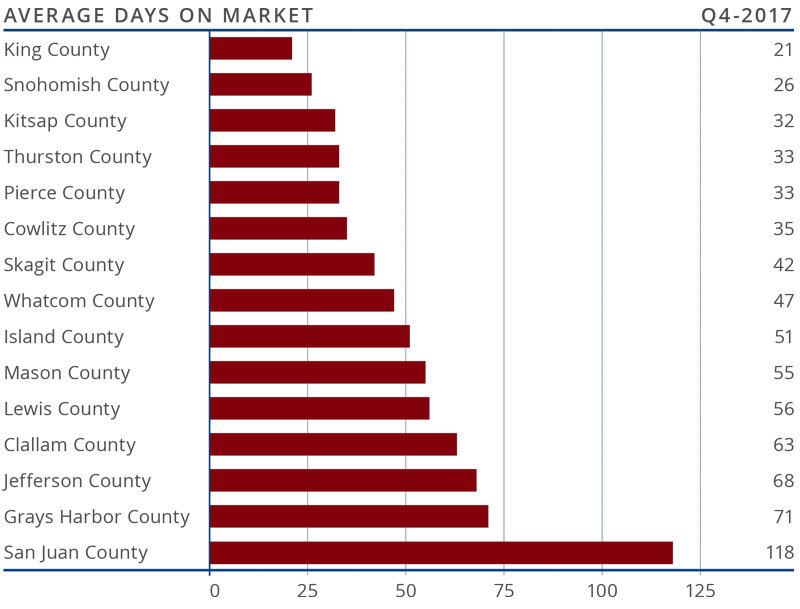 CONCLUSIONS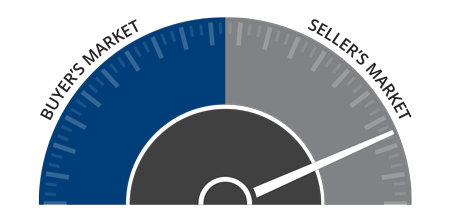 This speedometer reflects the state of the region's housing market using housing inventory, price gains, home sales, interest rates, and larger economic factors. For the fourth quarter of 2017, I have left the needle at the same point as third quarter. Price growth remains robust even as sales activity slowed. 2018 is setting itself up to be another very good year for housing.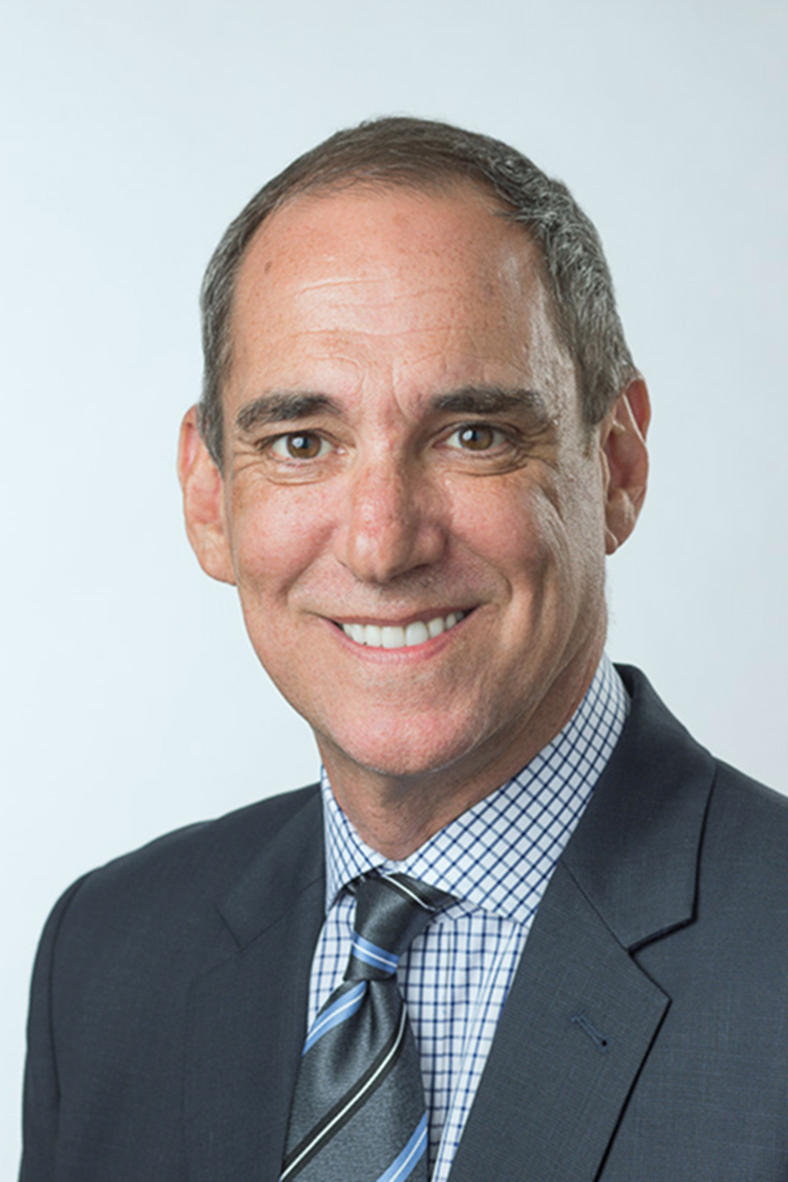 Matthew Gardner is the Chief Economist for Windermere Real Estate, specializing in residential market analysis, commercial/industrial market analysis, financial analysis, and land use and regional economics. He is the former Principal of Gardner Economics, and has more than 30 years of professional experience both in the U.S. and U.K.