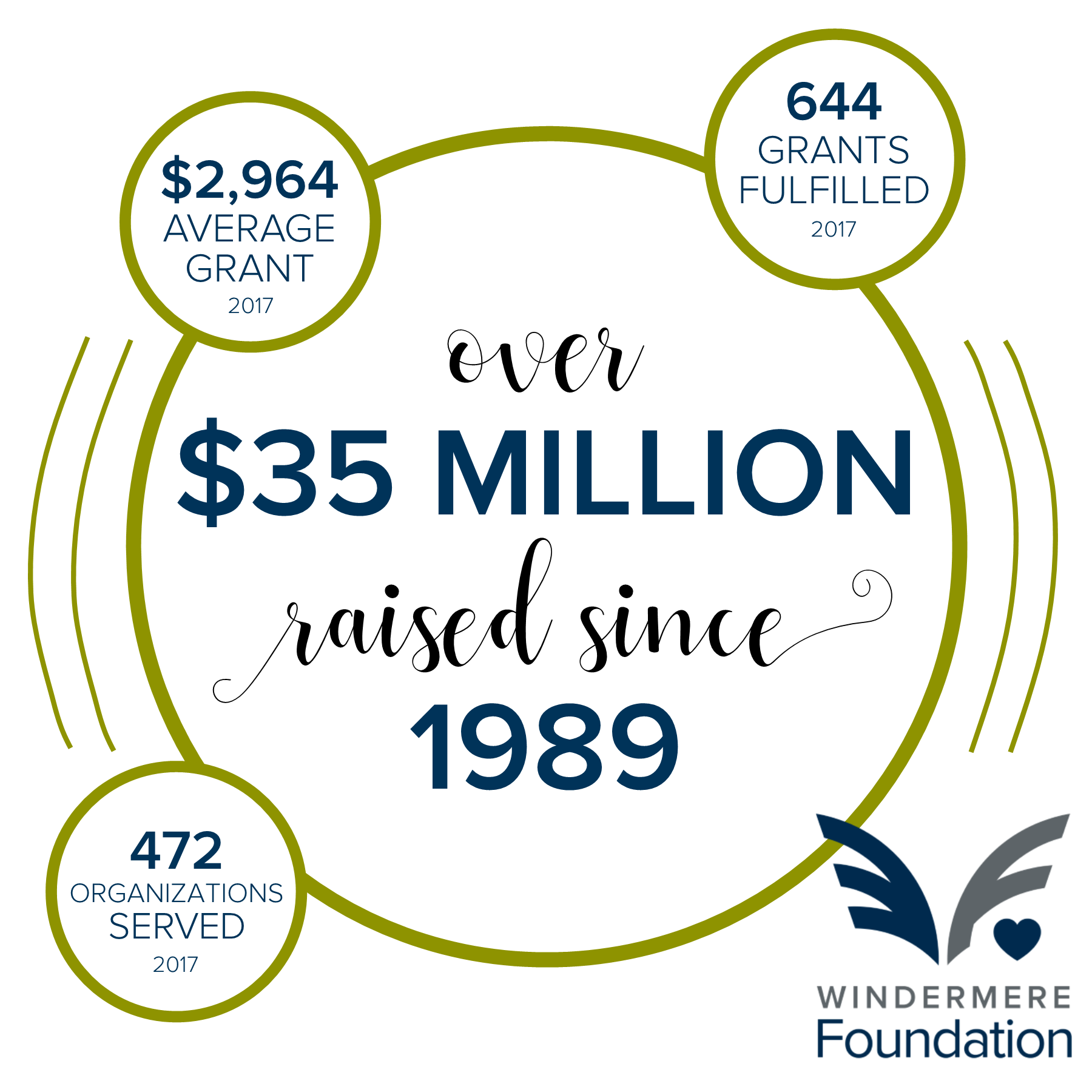 Thanks to your continued support, the Windermere Foundation collected over $330,000 in donations in the first quarter of 2018. Fifty-eight percent of the donations came from individual contributions and fundraisers, while 42 percent came from donations through Windermere agent sales transactions. This brings our grand total to $35,869,961 raised since 1989. We are very close to reaching the $36-million mark! These funds go towards supporting low-income and homeless families right here in our local community.
Thanks again for all you do to support the Windermere Foundation. Together, we are able to make a difference for those in need in our local communities.
For the full first quarter 2018 report, please visit the Windermere blog, and to learn more about the Windermere Foundation, visit www.windermere.com/foundation.