To see what people are saying about Jen's service, visit her Google Reviews
https://g.page/JenBowmanHomes?gm
Jen was amazing to work with from start to finish of what can be a very stressful process.
My husband and I had been referred to Jen Bowman through a friend when we were getting ready to list and sell our home. Jen was amazing to work with from start to finish of what can be a very stressful process.
Jen is excellent at communication and on top of every detail no matter how big or small. She gave us great guidance to get our home ready and then staged it beautifully. Our home went live on a Thursday and was sold with a great above asking price offer four days later.
Jen is professional and tells it like it is, you can trust and count on her for truly outstanding customer service!!
- Debbie A., October 2021
Jen Bowman is amazing when it comes to buying, selling, and all of the above!
She has an eye for the detail we all need to make sure we do not miss anything when it comes to selling or buying your perfect home. Jen is one of the most ethical, transparent, and honest people and it translates directly into the seamless way she conducts her business. Jen ensured we were 100% confident in our home purchase by going above and beyond while being our strongest advocate through the offer, acceptance, negotiation, and closing process. Thank you Jen!!!
- Talia A., October 2021
Jen came highly recommended
Jen came highly recommended from a friend who had already experience her exceptional expertise and service as their real estate agent. My friend was spot on when he said "she goes above and beyond". We were so pleased to work with Jen in selling our home in Seattle. She made the process seamless all while working under a tight timeline. She was flexible, quick to respond, patient, and understanding in working with us as first time sellers walking us through the process. With Jen you get a dedicated real estate professional, expertise, and just an all around great person to work.
- Yessica D., Septepmber 2021
Having Jen's guidance throughout the process of finding my first home was invaluable.
It took me quite some time understand what I was looking for in a home, and Jen was extremely patient and understanding throughout my journey to becoming a home owner. Jen is highly reliable, responsive to communication, and always made time for my last minute requests. I recommend Jen to anyone looking for a home, and will be working with her again in the future.
- Kian F., August 2021
Looking to buy our first home in the midst of an unpredictable market...
We were so glad to have Jen's expert knowledge on our side. At our first meeting, she walked us through the data and trends for each location and type of home we were considering, and with each property we visited, she helped us get a better idea of what we wanted to buy and where. Jen guided us through the home-buying process with patience and experience, and we appreciated her encouragement and sense of humor in tough circumstances. While we had to pause our search due to other factors, we learned so much from Jen, and we look forward to working with her again when we resume our search!
-Kelsey M., July 2021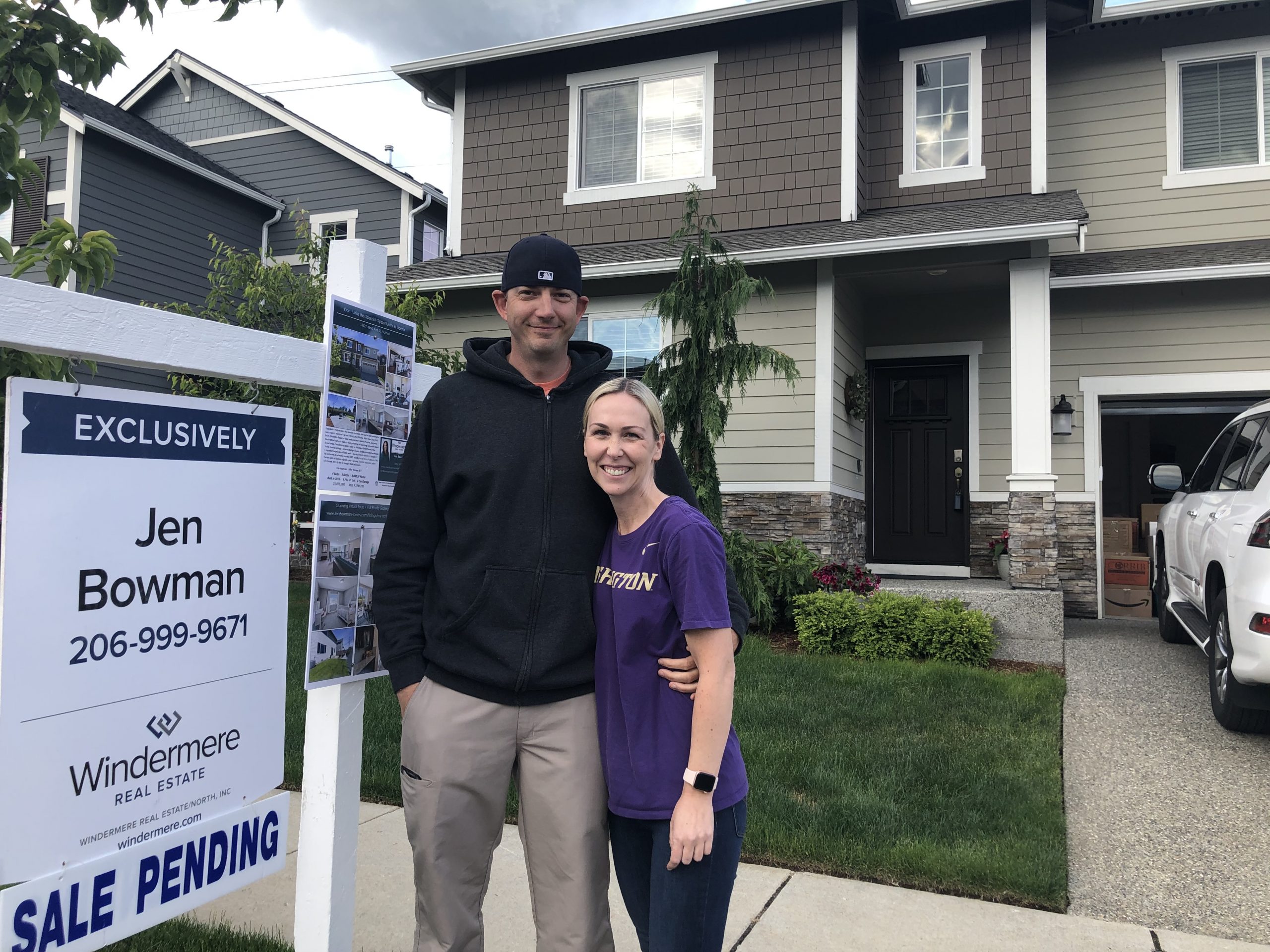 I unconditionally recommend Jen Bowman with Windermere Real Estate/North!!!
She recently helped my wife and I sell a rental property in Lake Stevens. Jen was polite, courteous, and respectful at all times and in all situations, without being obsequious. Jen explained her strategy clearly and made the home selling experience stress-free for us. She also listened carefully to our needs as the seller and then responded appropriately with logical scenarios that led to profitable results! Likewise, conversations with Jen were two-way and never one sided, we never felt like it was purely transactional with her (almost like family). It was an absolute delight to work with Jen! I look forward to working with her again when we sell our next home!
- Brent H., June 2021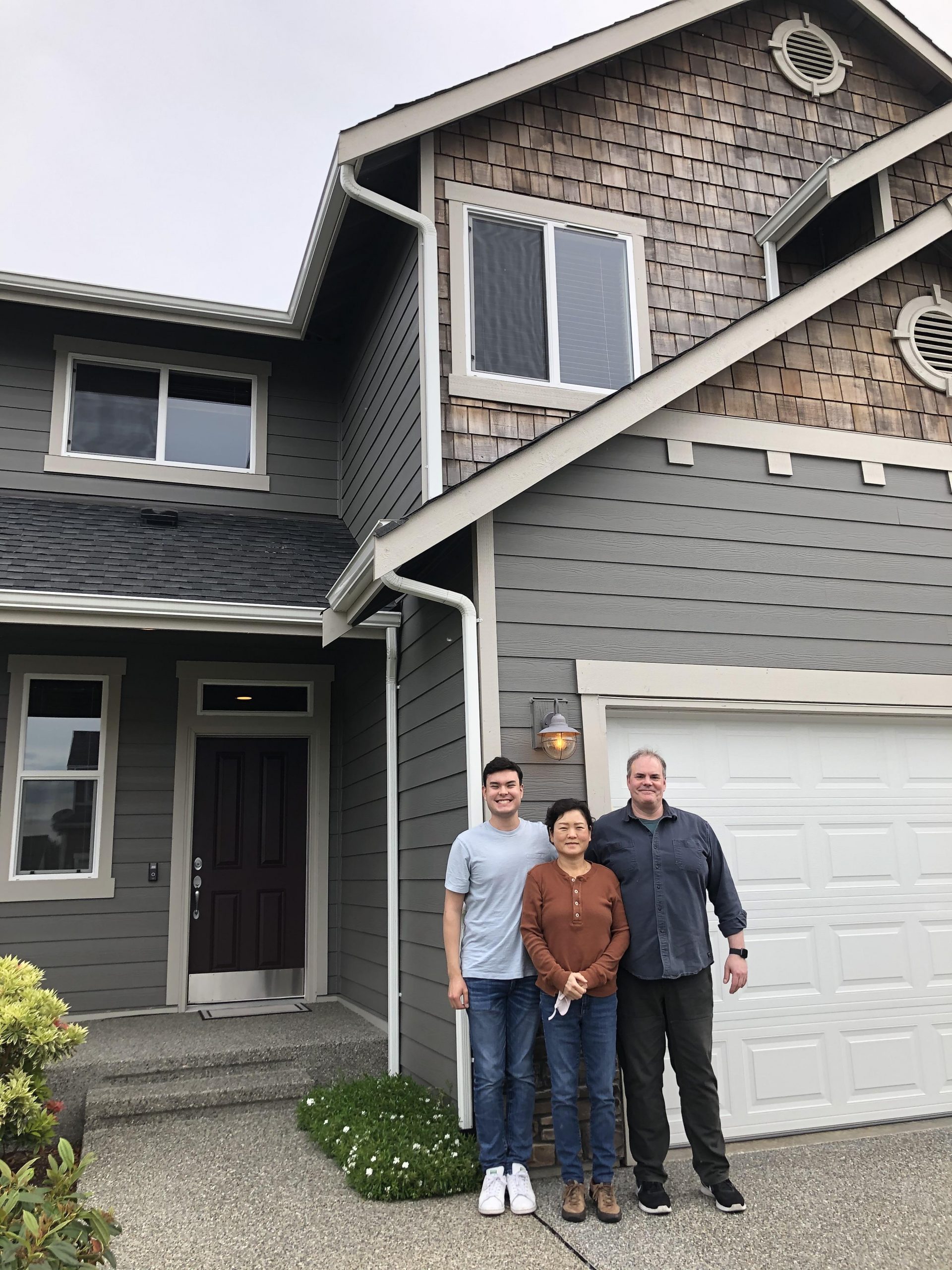 This is our second time around with Jen, and she was outstanding again.
She gave us really good help and advice on our sale, and even better advice for our purchase. Jen is knowledgeable and hard working. She is very responsive to questions and concerns, pro-active in keeping you informed at all stages, and knows how to close a deal. Whether you are selling or buying, get Jen!
- Steven L., June 2021
As first time sellers, we were so thankful to have chosen Jen as our real estate agent.
She helped us to understand the process of selling a home and was very knowledgeable. She was also able to thoroughly answer our many questions and kept in touch throughout the entire process.

We got the best possible outcome (a selling price $60k over our asking price) and we owe a lot of that to Jen's suggestions for home repairs, staging, and review timeline, etc. We would absolutely recommend her!
- Christian W., April 2021
Jen is a savvy negotiator who puts her clients first.
We wanted someone who would represent us with the sale of our condo and the purchase of our first single family home. We found Jen in March, right as the pandemic hit. Housing inventory was low and we were nervous about selling in the unsettled market. Jen came to us armed with data, positivity, and a 'we're in it together' attitude. She found us the perfect home, with a dreamy backyard, walkable neighborhood, desirable schools, and she helped us negotiate an offer, under asking price, with over $10K in seller concessions.

She was equally as masterful with the sale of our condo: after a couple weeks of limited activity, the flood gates opened and Jen negotiated an offer for us, over our asking price!
Her attention to detail and the attention she gives to her clients are unmatched. You're in excellent hands with Jen.
- Becky R. Jan 2021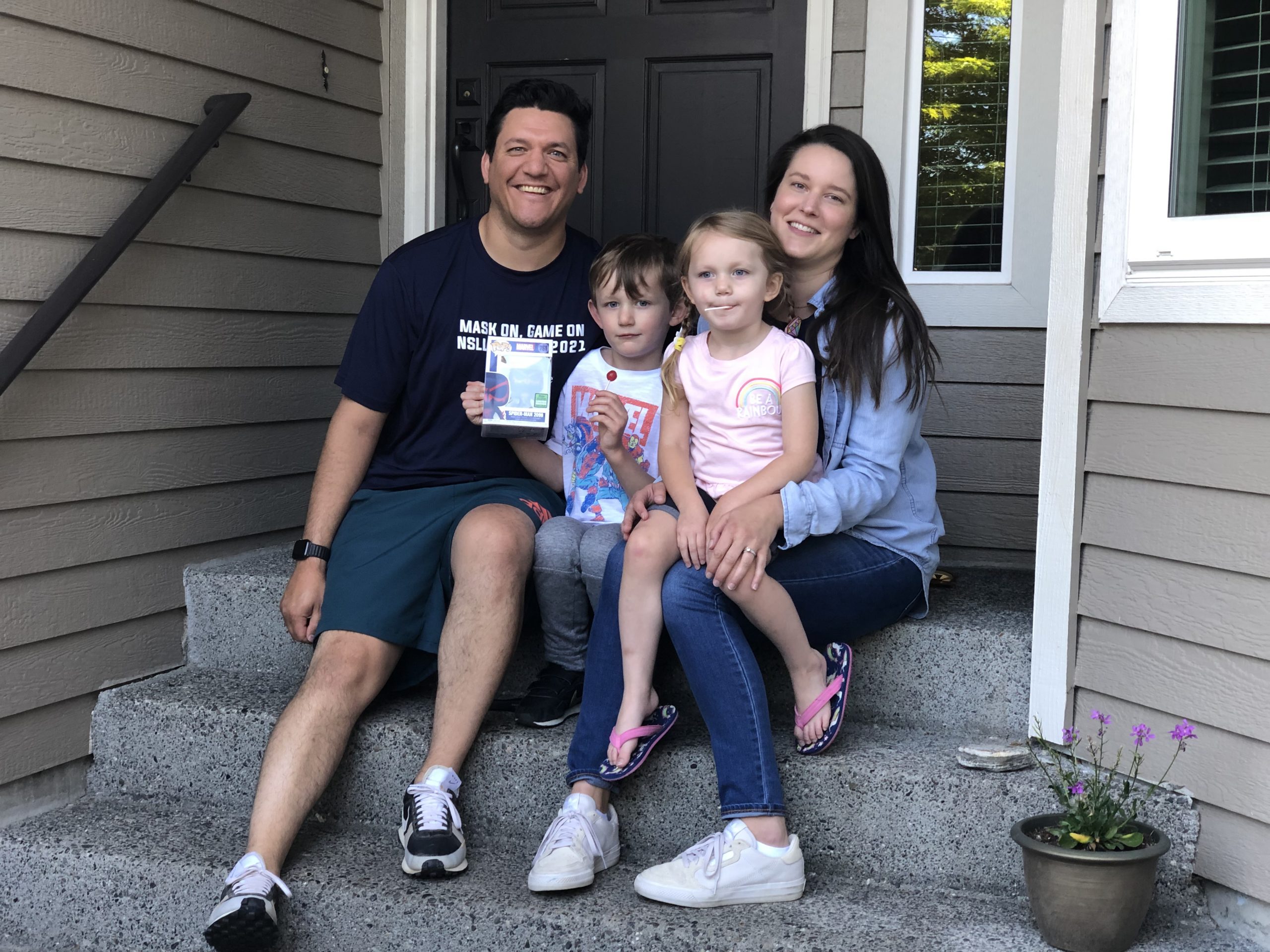 It helps to have the best agent on your side during the worst time to be a buyer in the PNW (Q4 20 -
Jen went above and beyond during our search. She was honest with us on what we can expect and what we should do during the search. She provided more than we could have expected over hundreds of listings discussed, dozens of house showings, a few offers and negotiating for us and closing on a house before offer review date in 24 hours after re-listing!

a few skills rated 10/10:
knowledge of neighborhoods, current market & historical trends
negotiation and communication with other agents
time management for herself and us as buyers
babysitting our kiddos at showings when the parents needed to talk
so many other skills beyond being an agent
- Joey S., August 2021
Thank you, from Dad
Jen ,
Jane and I want to say thank you for taking such good care of Jamie, Doug, Caleb, Beacon and soon to be Avery. We are overjoyed at the choice they made and your help was such a huge part of the project from start to finish. Their new home can take them many years into the future and the safety of the neighborhood with it's large cul-de-sac will allow the kids to be kids. Thanks again for your excellent guidance and work on all of the family homes you have helped with.
- Tom , 2018
Multi-Household Move to Texas
My husband and I had the wonderful privilege of working with Jen on the sale of our 2 homes. Each home sale was a real challenge and she pulled us through all of the rough times and made it seamless. One home was our primary residence and the other house was for investment. I would give her more stars if allowed. But let's just say, she is fantastic. She is one of those agents that goes beyond the call of duty and made sure we were always informed and always doing well during difficult times. She is just a pure blessing. Anyone looking for the perfect agent.... doesn't need to look any farther. Jen is the ONE!
-Marigene, 2018
Happy Move Up Buyer
From the start of our search to the final closing phone call, our experience with Jen Bowman was an amazing one. As we began our search, Jen fine-tuned our search requests and her persistence and patience was so appreciated. Seeking through the listings, she guided us in selecting homes that best fit our lifestyle and needs. She gave us insight in the reality of the possible outcome and her knowledge of the market made us feel she had our best interest. When we found our future home, Jen worked diligently to help us make a reasonable offer. She didn't let the impulsivity of the market cause us to make any decisions that were out of our reach. After having our first offer refused, she encouraged us to be patient and a few weeks later our offer was accepted. During the time before acceptance, Jen was continually working with the builder's agents to make the offer a reality. Her advocacy was obvious as she countered with the agents, getting the offer we had hoped for. She works hard, she probably doesn't sleep. Once the offer was accepted we needed to sell our current residence. Jen gladly took on her seller representative role. She gave us advice on how to make our home most presentable and helped stage our home beautifully. Her technique made it almost impossible for a potential buyer to miss any of our possibly hidden upgrades. After only three days, Jen had two buyers making offers. During the process Jen was in constant communication via email and phone. When we had questions she responded immediately. The entire process of buying and selling was incredible. Jen works hard! She has the best interest of her clients. She has impressive knowledge of the market. She knows the ins and outs of selling a house. She knows the tough questions that need to be asked when buying a house. She has connections in the community to get answers from various municipalities and companies connected to properties and homes. We cannot recommend Jen Bowman highly enough. She is a pleasure to work with and her hard work really made the experiences of buying and selling positive.
-Brandon and Chelci
Sold in Lake Stevens and Bought in Mukilteo in 2015
She is the best!
We have had such an incredible positive experience working with your branch but specifically working with Jen. She is an exceptional agent and person and we recommend her to everyone! I cannot think of anything I would change with her approach. She is the best!
Schambari Family
Sold Home in Mill Creek, 2016
Jen is a breath of fresh air
Buying a home is a great event in my life and a long time coming. I got exactly what I wanted and Jen is a breathe of fresh air. I don't think this would have happened without her! Can't say enough about her knowledge and efforts to make this purchase happen.
William
Bought Townhouse in Lynnwood, 2016
So nice to work with good people!
Jen did a great job for us. We are looking forward to working with her in the future...on the buying end. So nice to work with good people.
Marit and Tage
Sold Condo in Greenlake, 2016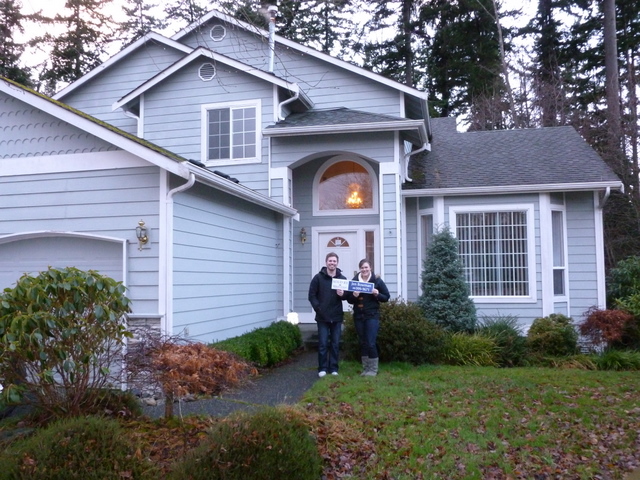 5 Star Review from Everett Buyers
Jen was just amazing, and I cannot put into words how lucky we feel to have had her to guide us through this process. Her hard work behind the scenes and time spent with us went above and beyond what was expected - She even had our carpets professionally cleaned prior to move-in! Jen's professionalism, logic, guidance, and kindness were absolutely invaluable. We can't wait to connect someone interested in buying or selling with Jen so they can reap all the benefits of having her on their side during the home buying process.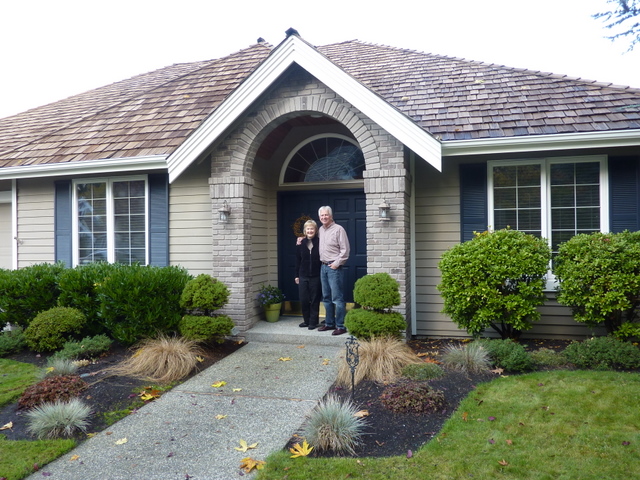 Satisfied Repeat Clients
My husband and I have bought two houses over the past six years from Jen Bowman. We had excellent experiences both times in purchasing our homes. Jen's knowledge of the market and pricing gave us realistic expectations for buying in the current market. She keyed in on our taste and needs to find us the ideal house on both occasions. She encouraged us to buy in the right neighborhood for our needs. The whole process went smoothly and our questions during that time were quickly answered. We would certainly recommend her to anybody looking for a home that will suit them. She has a sense of humor that was appreciated when we had "buyer's jitters". We feel fortunate that she was our agent.